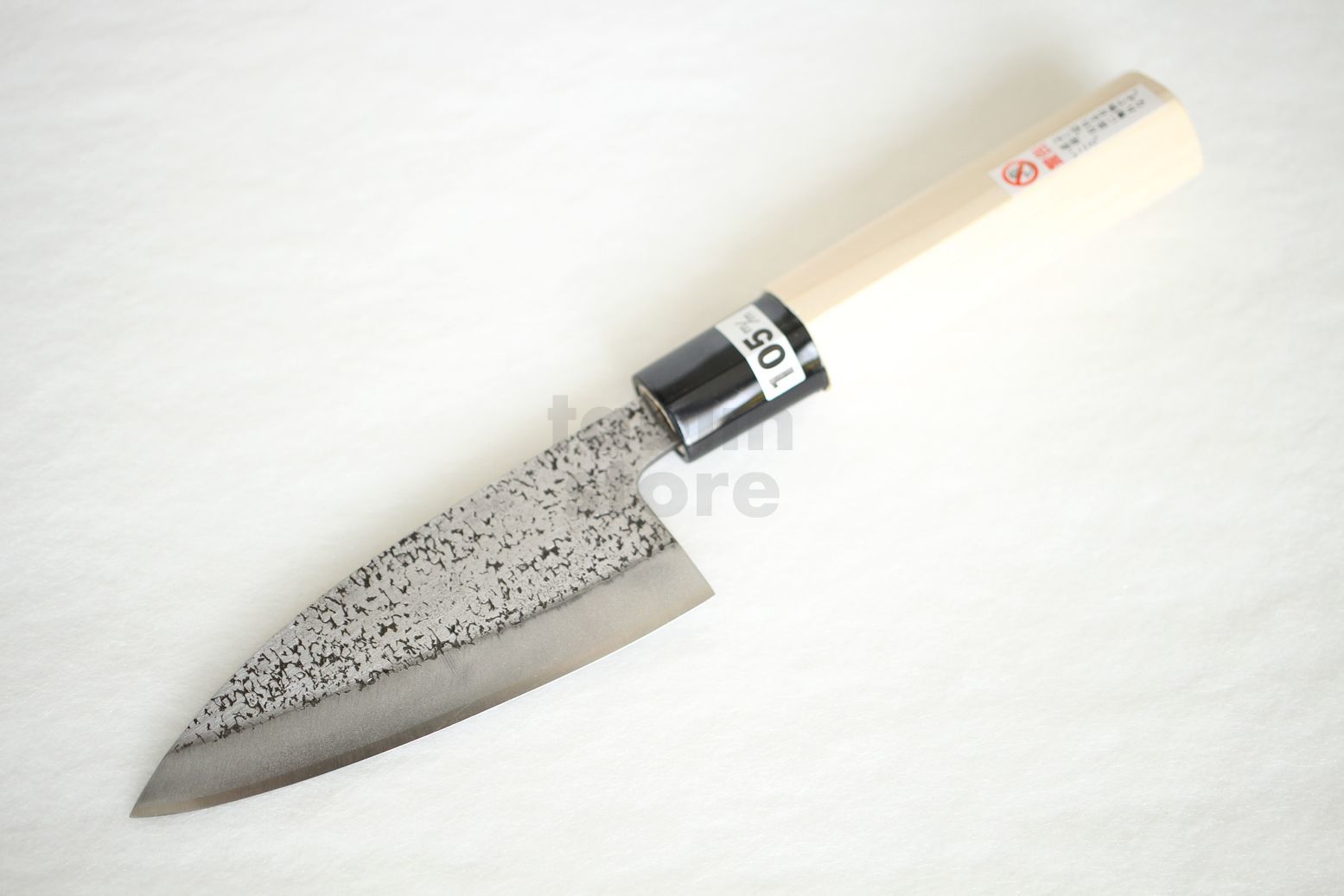 New arrival of Left hand Okeya ko deba knife 105 mm, great deal goods.
This is an especially sharp Japanese knife, using core blade white-2 steel from Yasuki, which is reputed to be the top grade of steel for knives.
This knife is made by Okeya Blacksmith who is one of the most famous craft-man.