Tsunesaburo Sole Flattening Plane Shunran hand hammer blue 1 steel dai-naoshi
Tsunesaburo Sole Flattening Plane Shunran hand hammer blue 1 steel dai-naoshi
-- Features of This item --
Tsunesaburo is one of the most famous woodworking molding plane brand in Japan. The blade part is made of Blue #1 steel which is the highest glade steel and made by hand hammer by craft-man.
The Sole Flattening Plane or Dai-naoshi-kanna is used to the flat of a plane and some maintenance. The blade is set at 90 degrees in the stand.
-- Item detail --
*Please select size from below:
Plane blade width 36mm, Cutting width 33mm, Total length 72mm / stand size: Total length 151mm, Width 52mm, Height 33mm
Plane blade width 42mm, Cutting width 39mm, Total length 72mm / stand size: Total length 166mm, Width 57mm, Height 33mm
Plane blade width 48mm, Cutting width 44mm, Total length 75mm / stand size: Total length 166mm, Width 65mm, Height 34mm, 465g
*Blade Material
Core blade: Aogami Blue 1 steel ( carbon steel), Hand forged by craft-man. Not include a chip breaker blade for dai naoshi kanna.
Base blade: soft iron
*stand Material: Quercus myrsinifolia (Japanese shirakashi wood), wood grain varies
*Mouth: normal
*Note: size and weight, approx
*Handling time: 14 to 60 business days / After order craftsman will give the last finish.
*Made in Japan
*A brand new, Price is include a Kanna plane.
About Tsunesaburo
Mr.Tsuenzaburo Uozumi, a first-generation plane blade maker studied under Mr. Fukuzaburo Kanna since he was a child and has mastered the secrets of process for making plane blade for 28years. He established the Tsunesaburo Plane Works Co., Ltd. in 1947. A third-generation of the Tsunesaburo family, Mr. Toru Uozumi who currently takes over a business crafts various type of plane according to the purpose of use utilizing both the traditional method and modern equipment. It provides excellent sharpness, high durability and usable from hard materials to softwood and laminated wood. The Tsunesaburo bland built a reputation all over the world especially woodworkers and craftsmen who make musical instruments.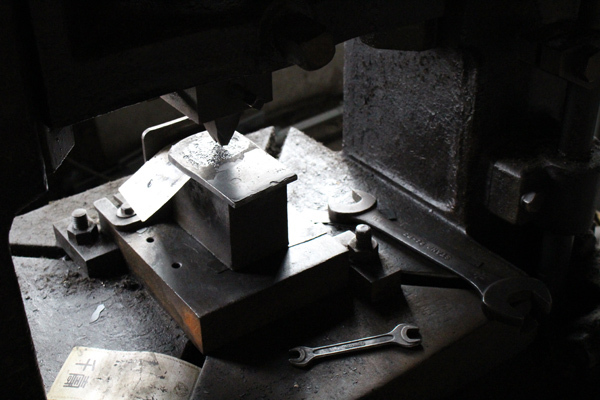 Stable high quality
The plane is made from high class steel, mainly the finest blue steel, for core blade material and soft iron carbon steel for base blade material. The processes are all done by hand(called Koshiki tanzo). Controlling hardening and tempering, the key to make stable quality plane blade, is operated with not only depending on intuition of experienced craftmen, but using several thermometers.
*Only high-speed steel(SKH51) is done by press working.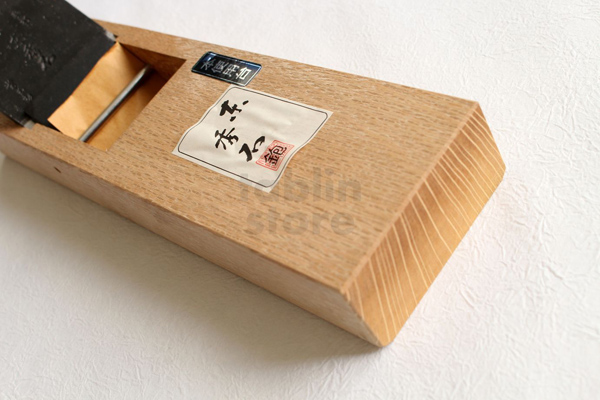 Body stand is made from Japanese quercus myrsinifolla which is completely dried over 3 years. Hardly warped, providing strength and resistant to aged.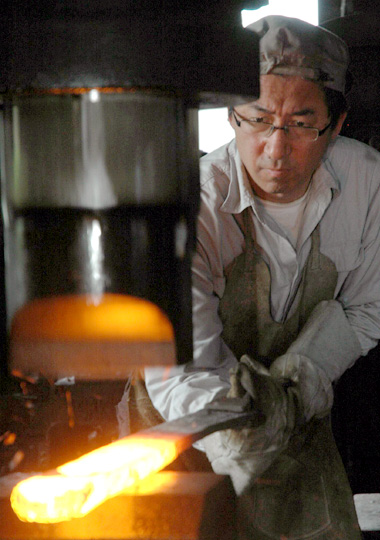 Tsunesaburo Sole Flattening Plane Shunran hand hammer blue 1 steel dai-naoshi
selling price: US$183.00 - US$193.00
Prices vary according to options.
-
shipping cost
-
Shipping Cost is decided by Total weight."Packing weight" is written on each item page.You can check final shipping cost at"STEP4 Confirm page" of shopping cart.
See the shipping cost and shipping time
here.
-
Handling time
-
We generally shipped your order within the next 1 to 5 business days.
*We will deliver the products immediately as long as they are in stock. You will be notified via email of when an item is backordered or long waiting. Any backordered items will be created after your order. Please note that it takes approximately a month to ship an item.
-
Item pictures
-
The picture showing on the item page is commercial sample. Representative image - work will be similar to piece in picture. Please be aware that the conditions that the actual color, pattern, shape and size may slightly differ from the pictures shown regarding items hand-maded by the artists and making with natural materials. tablinstore, each manufactuerers and pottery artists have stock, but no one are the exactly same. If you feel that this conditions are unacceptable, it may be hard to be satisfied about your order.