Karigane Hojicha High class roasted Japanese green tea in Tsuchiyama Shiga 150g
Karigane Hojicha
This is a hojicha (roasted green tea) made from tea leaves that are picked after the first picking tea leaves are carefully selected and picked. Called "karigane tea" or "stem tea", this tea includes a lot of tea stems and is characterized by a clean, clear taste. Relish its flavor unique to Tsuchiyama teas.
Hojicha utilizes tea leaves that are aged for a year after they are picked. By aging the leaves for a year, the moisture left inside the leaves are uniformly reduced which allows for an even roast that yields a superior quality hojicha.
--Features of This tea--
*Net weight 150g
*Brand: Maruyoshi Oumi
*Growing Region: 100% in Tsuchiyama Shiga
*Expiration date: about 6 months
*Please note that the packaging may change without notice.
*Note: not available: ship to France
-- What is green tea? --
Green tea refers to unfermented tea leaves wherein fermentation is stopped right after picking.
"Green tea" is the general term given to all kinds of Japanese tea. "Sencha" or regular green tea,
"Gyokuro" or the highest-quality green tea and "Houjicha" or roasted green tea all fall under the generic term "green tea."
-- Recommended way to make this tea --
1.Place 2 tea spoon. (about 10g) in tea pot.
2.Add 150 to 220 ml of boiling water.
3.Brew for about 30 sec.
Hint:Don't shake the tea pot while brewing.when serving,pour out every last drop.
*Up to 3 pots can be made using the same tea leaves because High class Japanese tea.
-- Additional information on how to brew tea --
Tea is a matter of personal taste, so we would be happy if you could find a preparation method that suits you best.
If you would like a "sweeter" tea, brew it for 40-60 seconds in hot water that is about 75 degrees Celsius.
If you would like a "stronger", more astringent tea, brew it for 30-40 seconds in hotter water that is 90 degrees Celsius.
Moreover, if you start brewing at a lower temperature and brew it at higher temperature increments, you can use the same tea leaves three to four times.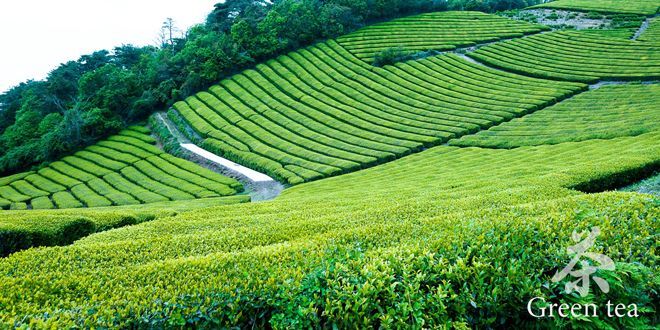 -- Introduction to Oumi Tsuchiyama tea --
In Shiga said to be a birthplace of Japanese green tea business, "The Oumi Tsuchiyama tea" is proud of the prefecture's best cultivation area and amount of production. The Shiga "Oumi Tsuchiyama tea" was blessed with rich nature of Oumi Tsuchiyama and was brought up by the long history. Recently the effective ingredients of the tea are founded, and various expectation is put to the green tea.
-- About Maruyoshi Oumicha --
Established in 1902, They have been in business for over 100 years manufacturing and selling Japanese teas.
They are located in the center of Japan in Shiga prefecture which is next to Kyoto and they have the capacity to refrigerate and store 300 tons and so we can ensure the quality of unprocessed tea throughout the year. They can process any kind of Japanese tea such as Green tea, Hoji tea(roasted tea),Gyokuro tea and we produce tea bags. their Houji tea's(Roasted tea's) facilities and technology are top class even in Japan.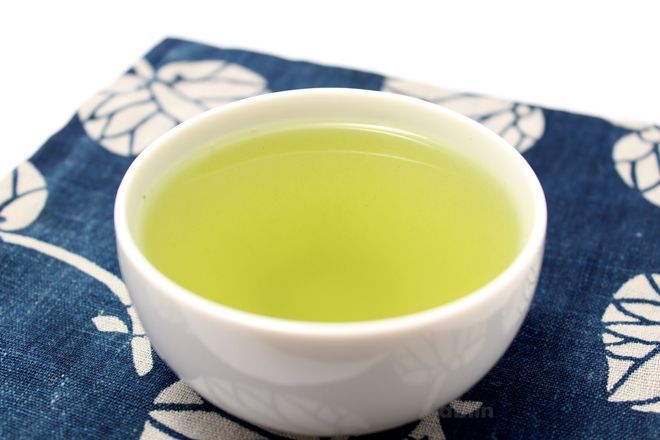 Living a Healthy Life Beginning with Green Tea - The Components and Benefits of Green Tea
Green tea has various components such as catechin, caffeine and theanine that are soluble in water, and non-soluble components such as Vitamin E and dietary fiber that remain in the leaves. However, these non-soluble components may be taken internally by drinking matcha (powdered green tea) or sencha that is finely ground into a powder.
Catechin (Astringent Component)
Catechin is a tannin. Properties of catechin include: prevents cancer; acts as as antioxidant (anti-aging); lowers blood cholesterol; prevents blood sugar levels from rising: protects the stomach; anti-allergy, anti-viral and anti-bacterial properties; prevents tooth decay.
Caffeine (Bitter Component)
Properties of caffeine include: acts as a stimulant; aids in the recovery from fatigue; acts as a diuretic; promotes digestion.
Theanine (Umami / Flavor Component)
Theanine is an amino acid.
Vitamins
Vitamin B: metabolizes sugars
Vitamin C: acts as an anti-oxidant, prevents cancer, prevents infections
Vitamin E: acts as an anti-oxidant, protects against cancer, protects against diabetes, prevents hardening of the arteries; suppresses aging
Others
Heteropolysaccharides: reduces blood glucose
γ‐amino acids: lowers blood pressure
Flavonoids: protects against bad breath, strengthens vascular walls
While these components are excellent by themselves, it can be said that the ultimate appeal of green tea is the effect of the interaction of these components in the body while minimizing irritation.
Try leading a healthier life with green tea.
Karigane Hojicha High class roasted Japanese green tea in Tsuchiyama Shiga 150g

-
shipping cost
-
Shipping Cost is decided by Total weight."Packing weight" is written on each item page.You can check final shipping cost at"STEP4 Confirm page" of shopping cart.
See the shipping cost and shipping time
here.
-
Handling time
-
We generally shipped your order within the next 1 to 5 business days.
*We will deliver the products immediately as long as they are in stock. You will be notified via email of when an item is backordered or long waiting. Any backordered items will be created after your order. Please note that it takes approximately a month to ship an item.
-
Item pictures
-
The picture showing on the item page is commercial sample. Representative image - work will be similar to piece in picture. Please be aware that the conditions that the actual color, pattern, shape and size may slightly differ from the pictures shown regarding items hand-maded by the artists and making with natural materials. tablinstore, each manufactuerers and pottery artists have stock, but no one are the exactly same. If you feel that this conditions are unacceptable, it may be hard to be satisfied about your order.